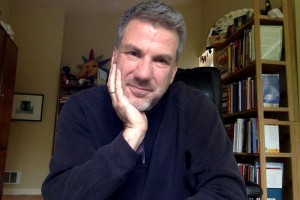 Integrative Seattle Psychologist

After becoming a therapist in California, I returned home to Seattle to become a therapist in private practice during the summer of 2010.
I have worked in a variety of clinical settings, including long term residential treatment for adults and adolescents suffering with substance abuse, addiction and the aftermath of traumatic experiences (at Daytop, which is now called Our Common Ground in California). I also worked in a private university counseling center Santa Clara University, where I concurrently taught history and systems of psychotherapy, research methods and psychopathology and diagnosis to Counseling Psychology graduate students. I have also worked in private practice both as a Seattle Psychologist and in Silicon Valley, where I gained experience helping people to overcome a variety of mental health challenges ranging from the traumatic stress of sexual assault to depression, anxiety, and long-standing relationship problems.
I hold a BA degree in English and Military Science from the University of Washington, an MA degree in Leadership and Organizational Development from Bastyr University and Leadership Institute of Seattle, and MA and Ph.D. degrees in clinical psychology from the Institute of Transpersonal Psychology/Sofia University in Palo Alto, California.
I also have formal training in Buddhist meditative practices (and am published by the Oxford University Press on the subject with my co-author, Dr. Randye Semple, Assistant Professor of Clinical Psychiatry at the University of Southern California's  Keck School of Medicine, as well as post-doctoral training in Non-Dual Psychotherapy and the Teaching of Non-Dual Inquiry with Peter Fenner, the Author of Radiant Mind.
Lastly, I have received special post-doctoral training in biofeedback from the Institute of HeartMath, and have been under the direct mentorship of Albert Sheldon, M.D., the founder of Complex Integration of Multiple Brain Systems or CIMBS.
Prior to becoming a Seattle psychologist in private practice, I was a commissioned officer in the United States Army Medical Service Corps, serving overseas in Germany and Africa, as well as in the United States. I also had a 10-year career as a civilian medical executive, small business owner and consultant in marketing, leadership, and organizational development.
Call Seattle Psychologist Dr. Sean Patrick Hatt @ 206-801-3214 to schedule a free 30 minute consultation today.